You are here
"When I have a little money, I buy books; and if I have any left, I buy food..."
-Erasmus
We have both books & nectar of the gods ... coffee! Along with the best conversation no money can buy - Come in today and enjoy us live & in person.
Oh, No! No Inventory Update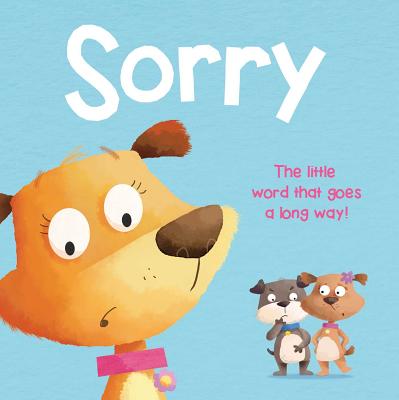 UPDATE on updating our in-store inventory, so that you can see online just what we have or can get for you:
Our work-around is sporadic at best and what you see as "in stock" may not be and vice versa.
The only reliable information is that if the status is: "hard to find," that book really is really hard to get (at a reasonable price)!


Please give us a call 815-285-2665 or write us chin@booksonfirst.com if you need additional help.
We thank you for your patience.
Elizabeth Is Missing: A Novel (Paperback)
$15.99
Usually Ships in 1-5 Days
Description
---
In this darkly riveting debut novel—a sophisticated psychological mystery that is also an heartbreakingly honest meditation on memory, identity, and aging—an elderly woman descending into dementia embarks on a desperate quest to find the best friend she believes has disappeared, and her search for the truth will go back decades and have shattering consequences.
Maud, an aging grandmother, is slowly losing her memory—and her grip on everyday life. Yet she refuses to forget her best friend Elizabeth, whom she is convinced is missing and in terrible danger.
But no one will listen to Maud—not her frustrated daughter, Helen, not her caretakers, not the police, and especially not Elizabeth's mercurial son, Peter. Armed with handwritten notes she leaves for herself and an overwhelming feeling that Elizabeth needs her help, Maud resolves to discover the truth and save her beloved friend.
This singular obsession forms a cornerstone of Maud's rapidly dissolving present. But the clues she discovers seem only to lead her deeper into her past, to another unsolved disappearance: her sister, Sukey, who vanished shortly after World War II.
As vivid memories of a tragedy that occurred more fifty years ago come flooding back, Maud discovers new momentum in her search for her friend. Could the mystery of Sukey's disappearance hold the key to finding Elizabeth?
About the Author
---
Emma Healey grew up in London where she studied for her first degree in bookbinding. She then worked for two libraries, two bookshops, two art galleries and two universities, before completing an MA in Creative Writing at the University East Anglia. Her first novel, Elizabeth is Missing, was published to critical acclaim in 2014, became a Sunday Times (London) bestseller and won the Costa First Novel Award. She lives in Norwich, England with her husband and daughter.
Praise For…
---
"[A] knockout debut…. Ms. Healey's audacious conception and formidable talent combine in a bravura performance that sustains its momentum and pathos to the last."
— Wall Street Journal

"Maud Horsham, the narrator of Emma Healey's spellbinding first novel…is aware that she's slipping into dementia…. It's a sad and lonely business watching your identity slowly slip away. But even at the end, Maud insists on making herself heard and understood."
— New York Times Book Review

"Part mystery, part meditation on memory, part Dickensian revelation of how apparent charity may hurt its recipients, this is altogether brilliant."
— Booklist (starred review)

"A thrillingly assured, haunting and unsettling novel, I read it at a gulp."
— Deborah Moggach, author of The Best Exotic Marigold Hotel

"Elizabeth Is Missing is every bit as compelling as the...hype suggests.... The novel is both a gripping detective yarn and a haunting depiction of mental illness, but also more poignant and blackly comic than you might expect."
— The Observer, (London)

"A compelling read, Elizabeth is Missing offers added depth of mystery and suspense along with aptly portraying a family trying to cope with illness."
— New York Journal of Books

"Elizabeth is Missing will stir and shake you: an investigation into a seventy-year-old crime, through the eyes of the most likeably unreliable of narrators. But the real mystery at its compassionate core is the fragmentation of the human mind."
— Emma Donoghue

"Ingeniously structured and remarkably poignant…. A riveting story of friendship and loss that will have you compulsively puzzling fact from fiction as you race to the last page."
— Kimberly McCreight, New York Times bestselling author of Reconstructing Amelia

"This is no conventional crime novel but a compelling work that crosses literary genres.… The result is bold, touching and hugely memorable."
— Sunday Times (London)

"It is a gripping thriller, but it's also about life and love: the love of an exasperated daughter for her mother; the love of sisters and of friends and the love I felt for Maud."
— The Independent, (London)

"Maud's memory is failing, slipping further away each day. So how can she convince anyone that her best friend is truly missing?…A poignant novel of loss."
— Kirkus Reviews

"This novel genuinely is one of those semi-mythical beasts, the book you cannot put down."
— Jonathan Coe, author of The Rotter's Club

"British author Healey draws on her own grandmothers' experiences to create the distinctive narrator of her first novel… an absorbing tale."
— Publishers Weekly

"A gripping mystery…this bears comparison to A Curious Incident of the Dog in the Night-Time and S. J. Watson's Before I Go to Sleep.
— The Bookseller, "Ones to Watch"

"Healey is able to imagine and empathize on such a level because she's simply a brilliant writer. Let's hope we hear much more from her over the years."
— BookPage