"When I have a little money, I buy books; and if I have any left, I buy food..."
-Erasmus
We have both books & nectar of the gods ... coffee! Along with the best conversation no money can buy - Come in today and enjoy us live & in person.
Oh, No! No Inventory Update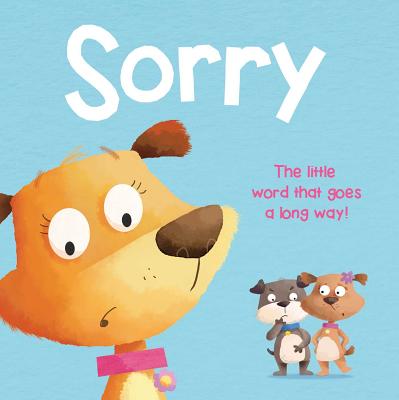 UPDATE on updating our in-store inventory, so that you can see online just what we have or can get for you:
Our work-around is sporadic at best and what you see as "in stock" may not be and vice versa.
The only reliable information is that if the status is: "hard to find," that book really is hard to get (at a reasonable price)!
Please give us a call 815-285-2665 or write us chin@booksonfirst.com if you need additional help.
We thank you for your patience.
How to Build a Girl: A Novel (Paperback)

$15.99
Usually Ships in 1-5 Days
October 2014 Indie Next List
---
"In Wolverhampton, England in 1990, 14-year-old Johanna humiliates herself on live television. Shortly thereafter, she decides to reinvent herself as Dolly Wilde, a fast-talking, hard-drinking sex-adventurer who writes for the local music rag. Never mind the fact that she doesn't drink, that she's a virgin, and that her music collection is comprised solely of The Beatles and the Bee Gees. Armed with eyeliner, a fair amount of Thunderbird 20/20, and pure determination, Dolly breaks onto the scene and makes a new life for herself, only to realize that the hardest -- and most heartbreaking -- changes are the ones we make within. Laugh-out-loud hilarious, inspiring, and profound, Moran has written the coming-of-age story of our time."
— Amanda Hurley, Inkwood Books, Tampa, FL
Description
---
Soon to be a motion picture!
The New York Times bestselling author hailed as "the UK's answer to Tina Fey, Chelsea Handler, and Lena Dunham all rolled into one" (Marie Claire) makes her fiction debut with a hilarious yet deeply moving coming of age novel.
What do you do in your teenage years when you realize what your parents taught you wasn't enough? You must go out and find books and poetry and pop songs and bad heroes—and build yourself.
It's 1990. Johanna Morrigan, fourteen, has shamed herself so badly on local TV that she decides that there's no point in being Johanna anymore and reinvents herself as Dolly Wilde—fast-talking, hard-drinking Gothic hero and full-time Lady Sex Adventurer. She will save her poverty-stricken Bohemian family by becoming a writer—like Jo in Little Women, or the Bröntes—but without the dying young bit.
By sixteen, she's smoking cigarettes, getting drunk and working for a music paper. She's writing pornographic letters to rock-stars, having all the kinds of sex with all kinds of men, and eviscerating bands in reviews of 600 words or less.
But what happens when Johanna realizes she's built Dolly with a fatal flaw? Is a box full of records, a wall full of posters, and a head full of paperbacks, enough to build a girl after all?
Imagine The Bell Jar written by Rizzo from Grease. How to Build a Girl is a funny, poignant, and heartbreakingly evocative story of self-discovery and invention, as only Caitlin Moran could tell it.
About the Author
---
Caitlin Moran's debut book, How to Be a Woman, was an instant New York Times bestseller. Her first novel, How to Build a Girl, received widespread acclaim. She lives in London. You can follow Caitlin on Twitter: @caitlinmoran
Praise For…
---
"Rowdy and fearless ... sloppy, big-hearted and alive in all the right ways…. Ms. Moran is often compared to Tina Fey and Lena Dunham, which is fair so far as it goes, though I'd add Amy Winehouse and the early Roseanne Barr to the mix."
— Dwight Garner, New York Times

"Vivid and full of truths…. There's a point in midlife, when you're already built, as it were, when the average coming-of-age story starts to feel completely uninteresting. But Moran is so lively, dazzlingly insightful and fun that "How to Build a Girl" transcends any age restrictions."
— San Francisco Chronicle

"Wonderfully wise and flat-out hilarious."
— People, Book of the Week

"Very funny.... Moran never loses touch with what seemed to me an authentic and believable teenage voice…. The joy of this easy-read novel is not just the scrappy protagonist…. Moran makes strong statements about social inequality and gender throughout."
— Ellah Allfrey, NPR's Fresh Air

"I have so much love for Caitlin Moran."
— Lena Dunham

"The earnestness with which Johanna goes about constructing a new persona gives the novel an almost irresistible verve, and the reader continues to root for her even during the most embarrassing episodes."
— The New Yorker

"A smart, splendid, laugh-out-loud-funny novel."
— Boston Globe

"A feminist coming-of-age tale…. Johanna is an irrepressible narrator, telling a mostly-true and funny tale of survival and success."
— Joanna Scutts, Washington Post Book World

"Brilliantly observed, thrillingly rude and laugh-out-loud funny."
— Helen Fielding, author of Mad About the Boy and Bridget Jones's Diary

"Binge-read all of How To Build a Girl in one sitting. Even missed supper. A first. Rose petals where 'ere you walk, Caitlin."
— Nigella Lawson

"Rallying cries will always have a place in a yet-unfinished movement like feminism, but sometimes storytelling is more effective. The fictional Johanna Morrigan never drops the F-word, but readers can see she's asking all the right questions."
— New York Times Book Review

"If anyone knows how to build a girl, it's Moran-she's put adolescence on the page in a book that's humming with authenticity."
— NPR Best Book of the Year selection

"Very funny."
— Megan Gibson, Time

"I crammed every word down like Cinnabon!"
— Joss Whedon

"A funny book, heartfelt, silly, profane, insightful…. This is human stuff, a smile or laugh in almost every sentence-—ften a snort, giggle, or guffaw—and you learn a lot about how girls get built."
— Philadelphia Inquirer

"Brash, biting, comic…. Less a novelistic rendering of Moran's particularly gritty and appealing brand of feminism than an incisive and yet entertaining assessment of class dynamics in post-Thatcher Britain."
— Chloe Schama, New Republic

"A funny, filthy and ultimately touching coming-of-age story…. Raunchy, wry and thoughtful-much like its vivacious heroine."
— Minneapolis Star Tribune