You are here
"When I have a little money, I buy books; and if I have any left, I buy food..."
-Erasmus
We have both books & nectar of the gods ... coffee! Along with the best conversation no money can buy - Come in today and enjoy us live & in person.
Oh, No! No Inventory Update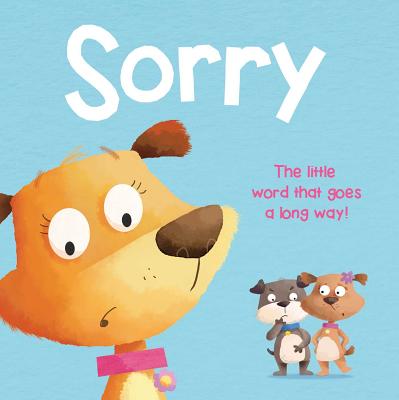 UPDATE on updating our in-store inventory, so that you can see online just what we have or can get for you:
Our work-around is sporadic at best and what you see as "in stock" may not be and vice versa.
The only reliable information is that if the status is: "hard to find," that book really is really hard to get (at a reasonable price)!


Please give us a call 815-285-2665 or write us chin@booksonfirst.com if you need additional help.
We thank you for your patience.
NOS4A2 [TV Tie-in]: A Novel (Mass Market)

Description
---
"A masterwork of horror."— Time
The spine-tingling, bone-chilling novel of supernatural suspense from the #1 New York Times bestselling author of The Fireman and Horns—now an AMC original series starring Zachary Quinto, Ebon Moss-Bachrach, and Ashleigh Cummings.
Victoria McQueen has an uncanny knack for finding things: a misplaced bracelet, a missing photograph, answers to unanswerable questions. When she rides her bicycle over the rickety old covered bridge in the woods near her house, she always emerges in the places she needs to be.
Charles Talent Manx has a gift of his own. He likes to take children for rides in his 1938 Rolls-Royce Wraith with the vanity plate NOS4A2. In the Wraith, he and his innocent guests can slip out of the everyday world and onto hidden roads that lead to an astonishing playground of amusements he calls Christmasland. The journey across the highway of Charlie's twisted imagination transforms his precious passengers, leaving them as terrifying and unstoppable as their benefactor.
Then comes the day when Vic goes looking for trouble...and finds her way to Charlie. That was a lifetime ago. Now, the only kid ever to escape Charlie's evil is all grown up and desperate to forget. But Charlie Manx hasn't stopped thinking about Victoria McQueen. On the road again, he won't slow down until he's taken his revenge. He's after something very special—something Vic can never replace.
As a life-and-death battle of wills builds, Vic McQueen prepares to destroy Charlie once and for all—or die trying.
About the Author
---
Joe Hill is the #1 New York Times bestselling author of the novels The Fireman; NOS4A2; Horns, which was made into a major motion picture starring Daniel Radcliffe; Heart-Shaped Box, which won the Bram Stoker Award and the International Thriller Writers Award for Best First Novel; and the prizewinning story collection 20th Century Ghosts. He is also the Eisner Award–winning writer of a six-volume comic book series, Locke & Key. He lives in New Hampshire. 
Praise For…
---
"Hill's imagination is...far-ranging.... NOS4A2 is full of chills and cliffhangers."
— New York Times

"Fascinating and utterly engaging, this novel is sure to leave readers wanting more. One thing is for certain, however. After reading this book, readers will never hear Christmas carols in quite the same way again."
— Library Journal (starred review)

"Hill is omnivorous in his appetite for story and character, and here he has created his best."
— Booklist (starred review)

"Quite simply the best horror writer of our generation, Joe Hill's masterful storytelling is on full display in NOS4A2. It is by turns terrifying and hilarious, horrifying and full of heart, and relentlessly compelling."
— Michael Koryta, New York Times bestselling author of The Prophet on NOS4A2

"[A] new take on the fantasy-horror genre...Highly recommended."
— The Sun Herald (Sydney, Australia)

"[A] lovely, earnest collection of short fiction."
— Village Voice

"[An] inventive collection . . . brave and astute."
— New York Times Book Review (Editor's Choice)

"[A]stounding . . . .Though most of the stories have elements of horror, the overall mood of the collection is one of heartbreaking wonderment . . . Highly recommended ."
— Library Journal (starred review)

"NOS4A2 is a brilliant exploration of classic and modern monsters and dark fantasties, all cut up, restitched and retooled...With this novel, riveting from beginning to end, Joe Hill has become a master of his craft."
— Publishers Weekly on NOS4A2

"Fascinating and utterly engaging, this novel is sure to leave readers wanting more. One thing is certain, however. After reading this book, readers will never hear Christmas carols in quite the same way again."
— Library Journal (starred review) on NOS4A2

"Hill is so skillful that we don't know till the very end whether he'll get away with it. . . Hill's story is quite original and, for horror fans of a certain ironic bent, it's an unqualified delight."
— Kirkus Reviews (starred review) on NOS4A2

"NOS4A2 will pull you in from the first pages, and draw you away from your other responsibilities."
— Cleveland Plain Dealer

"Read it with the lights on and your children locked in a closet."
— BookRiot.com on NOS4A2

"[Hill's] sentences crackle with wit and understated craftsmanship – the kind so skillful it is only visible if you're paying attention."
— The Globe and Mail on NOS4A2

"Joe Hills NOS4A2 is one of the creepiest books I've read in a long time--and I mean that in a good way."
— Tampa Bay Times on NOS4A2

"Hill's well-stocked bag of narrative tricks keeps the pages moving at a steady clip, and his characters are sufficiently melodramatic to make the book's scale feel both intimate and operatic. In fact, if you're an impressionable reader, stick to reading 'NOS4A2' during the day. "
— Richmond Times-Dispatch on NOS4A2

"Words of warning for those who pick up this hefty, 704-page saga: You'll never listen to Christmas carols the same way. Or sleep with the lights off."
— Fort Worth Star-Telegram on NOS4A2

"Like any good novel, no matter the genre, NOS4A2 zips down the streets of its mesmerizing story line not just in the Wraith but also, and more importantly, on the backs of high-octane characters...Hill imbues the pitter-patter of little feet with a terror you won't soon forget."
— USA Today, 4 stars

"NOS4A2 is a masterwork of horror."
— Lev Grossman, Time magazine

"NOS4A2 and its story of a heroic biker chic going up against an old vampire should grab you by the lapels and give y ou a few good shakes before setting its hooks in--and deep....Hill...puts together a riveting tale."
— St Louis Today on NOS4A2

"Joe Hill can terrify. he can humor. He can sadden. He can shock. His characters are deep and vibrant, his plots mesmerizing, his prose genuine. Simply put, he's a damn good writer."
— Writer's Digest on NOS4A2

"NOS4A2 is [Hill's] longest and most ambitious work yet. . . utterly absorbing."
— Seattle Times