"When I have a little money, I buy books; and if I have any left, I buy food..."
-Erasmus
We have both books & nectar of the gods ... coffee! Along with the best conversation no money can buy - Come in today and enjoy us live & in person.
Oh, No! No Inventory Update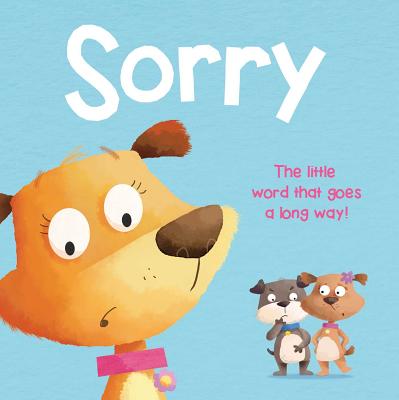 UPDATE on updating our in-store inventory, so that you can see online just what we have or can get for you:
Our work-around is sporadic at best and what you see as "in stock" may not be and vice versa.
The only reliable information is that if the status is: "hard to find," that book really is hard to get (at a reasonable price)!
Please give us a call 815-285-2665 or write us chin@booksonfirst.com if you need additional help.
We thank you for your patience.
The Aftermath (Paperback)

$16.00
Usually Ships in 1-5 Days
Description
---
Set in post-war Germany, the international bestseller The Aftermath by Rhidian Brook is a stunning emotional thriller about our fiercest loyalties and our deepest desires. In the bitter winter of 1946, Rachael Morgan arrives with her only remaining son Edmund in the ruins of Hamburg. Here she is reunited with her husband Lewis, a British colonel charged with rebuilding the shattered city. But as they set off for their new home, Rachael is stunned to discover that Lewis has made an extraordinary decision: they will be sharing the grand house with its previous owners, a German widower and his troubled daughter. In this charged atmosphere, enmity and grief give way to passion and betrayal.

About the Author
---
Rhidian Brook is an award-winning writer of fiction, television, and film. His debut novel, The Testimony of Taliesin Jones, won the Somerset Maugham Award, a Betty Trask Award, and the Author's Club Best First Novel Award. His stories have appeared in The Paris Review and New Statesman. He lives in London with his wife and two children.
Praise For…
---
"Rhidian Brook's arresting novel brings vividly to life a little-told aspect of World War II." —Claire Messud

"Superb. . . . Conjures surprise after surprise as it shows how the forces of politics and history penetrate even the most intimate moments of its characters' emotional lives." —The Guardian (London)

"A brilliant novel. . . . A moving, always enthralling journey into the dark and light of history." —Joseph O'Neill, author of Netherland

"A captivating tale of love among the ruins but also of treachery and vengeance. . . . It poses many complex questions." —Literary Review

"Reading The Aftermath, one can't help but wonder if this is the sort of literary memorialization . . . that Sebald might have wished for." —The Washington Post

"A fine, moving novel. . . . Brook addresses weighty themes—forgiveness, familial loss—with a light touch . . . . Bring[s] to mind no less a novel than J.G. Ballard's Empire of the Sun." —Financial Times 

"Brook is wonderful at evoking the atmosphere of this forgotten time and place. . . . Brook handles the often shocking turn of events with a spareness matched to the harshness of that winter . . . There is much to think about here. It is a moral book but not a moralising one." —The Times (London)

"Engrossing. . . . Brook is a master with mixing the mundane details with characters' trials and tribulations. . . . This story of passion, betrayal and ultimate truth and forgiveness will have you hooked." —Portland Book Review

"Profoundly moving. . . . Brook's beautifully written novel ponders issues of decency, guilt and forgiveness. . . . The meticulous integrity of [his] prose style builds a narrative of chastened humans . . . turning back from the brink." —The Independent (London)

"Masterly. . . . The story develops with many a deft twist. . . . Brook wrings every drop of feeling out of a gripping human situation, and his vignettes of war-ravaged Hamburg are superb." —Mail on Sunday

"A stylish, heart-searching, and convincing story. . . . Memorably refashions this period." —The Herald (Scotland)

"An entertaining blend of romance, history and suspense, one to which Brook's style is perfectly suited: it's sturdy, stripped down with the just the right amount of gnarled beauty poking through the cracks." —The Toronto Star

"Rhidian Brook takes a piece of history I thought I knew well and breaks it open; The Aftermath is a compelling, surprising, and moving novel." —Sadie Jones, author of The Uninvited Guests

"Riveting. . . . Emotionally charged. . . . Fans of WWII-era historical fiction will be drawn to this novel." —Publishers Weekly