You are here
"When I have a little money, I buy books; and if I have any left, I buy food..."
-Erasmus
We have both books & nectar of the gods ... coffee! Along with the best conversation no money can buy - Come in today and enjoy us live & in person.
Oh, No! No Inventory Update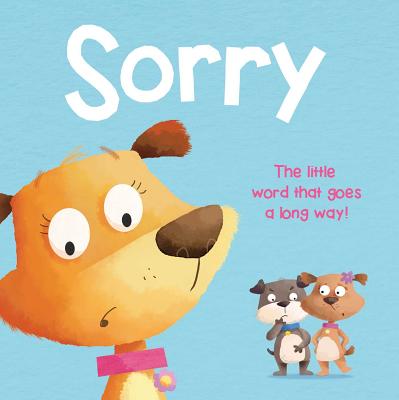 UPDATE on updating our in-store inventory, so that you can see online just what we have or can get for you:
Our work-around is sporadic at best and what you see as "in stock" may not be and vice versa.
The only reliable information is that if the status is: "hard to find," that book really is really hard to get (at a reasonable price)!


Please give us a call 815-285-2665 or write us chin@booksonfirst.com if you need additional help.
We thank you for your patience.
All the Bright Places (Paperback)

$10.99
Usually Ships in 1-5 Days
Description
---
SOON TO BE A NETFLIX FILM, STARRING ELLE FANNING AND JUSTICE SMITH!

The New York Times bestselling love story about two teens who find each other while standing on the edge.

Theodore Finch is fascinated by death. Every day he thinks of ways he might kill himself, but every day he also searches for—and manages to find—something to keep him here, and alive, and awake.

Violet Markey lives for the future, counting the days until graduation, when she can escape her small Indiana town and her aching grief in the wake of her sister's recent death.
 
When Finch and Violet meet on the ledge of the bell tower at school—six stories above the ground— it's unclear who saves whom. Soon it's only with Violet that Finch can be himself. And it's only with Finch that Violet can forget to count away the days and start living them. But as Violet's world grows, Finch's begins to shrink. . . .
 
"A do-not-miss for fans of Eleanor & Park and The Fault in Our Stars, and basically anyone who can breathe." —Justine Magazine
 
"At the heart—a big one—of All the Bright Places lies a charming love story about this unlikely and endearing pair of broken teenagers." —The New York Times Book Review 
 
"A heart-rending, stylish love story." —The Wall Street Journal
 
"A complex love story that will bring all the feels." —Seventeen Magazine
 
"Impressively layered, lived-in, and real." —Buzzfeed.com
About the Author
---
Jennifer Niven is the author of the New York Times and international bestseller All the Bright Places, as well as her new YA novel, Holding Up the Universe. She has also written four novels for adults—American Blonde, Becoming Clementine, Velva Jean Learns to Fly, and Velva Jean Learns to Drive—as well as three nonfiction books: The Ice Master, Ada Blackjack, and The Aqua Net Diaries, a memoir about her high school experiences. She grew up in Indiana and now lives with her fiancé and literary cats in Los Angeles. For more information, visit JenniferNiven.com, GermMagazine.com, or find her on Facebook or Twitter.
Praise For…
---
"At the heart – a big one – of "All the Bright Places" lies a charming love story about this unlikely and endearing pair of broken teenagers." 
 — New York Times Book Review 

"…this heartbreaking love story about two funny, fragile, and wildly damaged high school kids named Violet and Finch is worth reading. Niven is a skillful storyteller who never patronizes her characters – or her audience."
— Entertainment Weekly 

"Many teen novels touch on similar themes, but few do it so memorably."
—Kirkus Reviews, starred review  

"In her YA debut, adult author Niven creates a romance so fresh and funny. . . The journey to, through, and past tragedy is romantic and heartbreaking, as characters and readers confront darkness, joy, and the possibilities—and limits—of love in the face of mental illness."
—Publishers Weekly, starred review

"The writing in this heartrending novel is fluid, despite the difficult topics… Finch in particular will linger in readers' minds long after the last page is turned."
—School Library Journal, starred review
"Ultimately, the book, with narration that alternates between Finch and Violet, becomes Violet's story of survival and recovery, affirming the value of loving deeply, grieving openly, and carrying your light forward."
—The Bulletin of the Center for Children's Books 

"Have The Fault in Our Stars withdrawal? Pick up this heartrending novel about a girl who vows to live with purpose after bonding with a boy who plans to end his own life." 
— SELF Magazine

"It's touching, vibrant, and an impressively honest depiction of depression."
 — BuzzFeed

A Publishers Weekly Best Book of 2015

A Miami Herald Best Books for Children 2015

GoodReads Choice Awards 2015 Young Adult Fiction Category Winner

A TIME Top Young Adult Book of 2015

A NPR 2015 Guide to Great Reads Book