"When I have a little money, I buy books; and if I have any left, I buy food..."
-Erasmus
We have both books & nectar of the gods ... coffee! Along with the best conversation no money can buy - Come in today and enjoy us live & in person.
Oh, No! No Inventory Update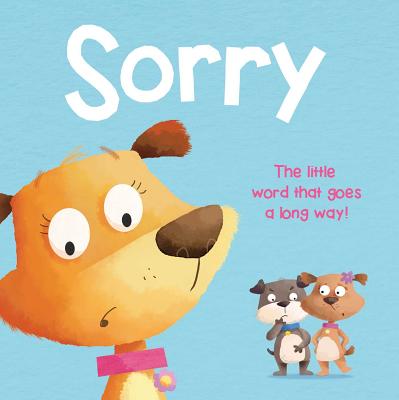 UPDATE on updating our in-store inventory, so that you can see online just what we have or can get for you:
Our work-around is sporadic at best and what you see as "in stock" may not be and vice versa.
The only reliable information is that if the status is: "hard to get," that book really is hard to get!
Please give us a call 815-285-2665 or write us chin@booksonfirst.com if you need additional help.
We thank you for your patience.
The Whole30: The 30-Day Guide to Total Health and Food Freedom (Hardcover)

$30.00
Usually Ships in 1-5 Days
Description
---
Over 1 million copies sold!

Millions of people visit Whole30.com every month and share their dramatic life-changing testimonials. Get started on your Whole30 transformation with the #1 New York Times best-selling The Whole30.

Since 2009, Melissa Hartwig's critically-acclaimed Whole30 program has quietly led hundreds of thousands of people to effortless weight loss and better health—along with stunning improvements in sleep quality, energy levels, mood, and self-esteem. The program accomplishes all of this by specifically targeting people's habits and emotional relationships with food. The Whole30 is designed to help break unhealthy patterns of behavior, stop stress-related comfort eating, and reduce cravings, particularly for sugar and carbohydrates. Many Whole30 participants have described achieving "food freedom"—in just thirty days.
 
Now, The Whole30 offers a stand-alone, step-by-step plan to break unhealthy habits, reduce cravings, improve digestion, and strengthen your immune system. The Whole30 prepares participants for the program in five easy steps, previews a typical thirty days, teaches the basic meal preparation and cooking skills needed to succeed, and provides a month's worth of recipes designed to build confidence in the kitchen and inspire the taste buds. Motivating and inspiring with just the right amount of signature tough love, The Whole30 features real-life success stories, an extensive quick-reference FAQ, detailed elimination and reintroduction guidelines, and more than 100 recipes using familiar ingredients, from simple one-pot meals to complete dinner party menus.
About the Author
---
MELISSA HARTWIG is a Certified Sports Nutritionist who specializes in helping people change their relationship with food and create life-long, healthy habits. She is the co-creator and CEO of the Whole30 program, and a five-time New York Times best-selling author, including the #1 bestseller The Whole30. She lives in Salt Lake City, Utah.
Dallas Hartwig is a Certified Sports Nutritionist, licensed physical therapist, and functional medical practitioner who specializes in treating lifestyle-related hormonal, digestive, and metabolic health issues. In 2012, he co-authored the New York Times bestselling book It Starts With Food and founded his functional medicine practice, mentoring under Dr. Daniel Kalish and enrolling in the Institute for Functional Medicine's certification program. Dallas has presented more than 200 health and nutrition seminars worldwide, is a member of the PaleoF(x) Advisory Board and Fitwall advisory boards, and provides support and lifestyle recommendations to more than 1.5 million people a month through the Whole30 and Whole9 websites.
Praise For…
---
"The Whole30 has transformed the lives of thousands of people around the world. I can't recommend this program highly enough."
— CHRIS KRESSER, New York Times best-selling author, Your Personal Paleo Code
 
"The Whole30 will change your relationship with food for a lifetime."
— EVA TWARDOKENS, two-time U.S. Olympian, alpine skiing
 
"The Whole30 is an easy-to-use, step-by-step guide designed to get you to your Primal or Paleo goals with ease, convenience, and the greatest possible enjoyment of food and life."
— MARK SISSON, creator of the Primal Blueprint and MarksDailyApple.com
 
"The Whole30 is a game-changer. Good-bye, low energy, chronic pains, and muffin top! I've never felt better, stronger, happier, or more energized."
— MICHELLE TAM, New York Times best-selling author, Nom Nom Paleo: Food for Humans
 
"With this book, you can give yourself or someone you love the essential tools to a healthier, happier life. If nothing else has worked for you, try The Whole30."
— ROBB WOLF, New York Times best-selling author, The Paleo Solution