"When I have a little money, I buy books; and if I have any left, I buy food..."
-Erasmus
We have both books & nectar of the gods ... coffee! Along with the best conversation no money can buy - Come in today and enjoy us live & in person.
Oh, No! No Inventory Update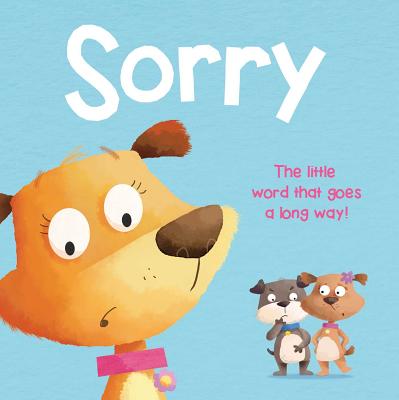 UPDATE on updating our in-store inventory, so that you can see online just what we have or can get for you:
Our work-around is sporadic at best and what you see as "in stock" may not be and vice versa.
The only reliable information is that if the status is: "hard to get," that book really is hard to get!
Please give us a call 815-285-2665 or write us chin@booksonfirst.com if you need additional help.
We thank you for your patience.
Jackie, Janet & Lee: The Secret Lives of Janet Auchincloss and Her Daughters Jacqueline Kennedy Onassis and Lee Radziwill (Hardcover)

$29.99
Usually Ships in 1-5 Days
Description
---
*THE INSTANT NEW YORK TIMES BESTSELLER*
*CURRENTLY BEING DEVELOPED FOR TELEVISION BY TOMORROW STUDIOS*

A dazzling biography of three of the most glamorous women of the 20th Century: Jacqueline Bouvier Kennedy Onassis, her mother Janet Lee Auchincloss, and her sister, Princess Lee Radziwill.
"Do you know what the secret to happily-ever-after is?" Janet Bouvier Auchincloss would ask her daughters Jackie and Lee during their tea time. "Money and Power," she would say. It was a lesson neither would ever forget. They followed in their mother's footsteps after her marriages to the philandering socialite "Black Jack" Bouvier and the fabulously rich Standard Oil heir Hugh D. Auchincloss.
Jacqueline Bouvier would marry John F. Kennedy and the story of their marriage is legendary, as is the story of her second marriage to Greek shipping magnate Aristotle Onassis. Less well known is the story of her love affair with a world renowned architect and a British peer. Her sister, Lee, had liaisons with one and possibly both of Jackie's husbands, in addition to her own three marriages—to an illegitimate royal, a Polish prince and a Hollywood director.
If the Bouvier women personified beauty, style and fashion, it was their lust for money and status that drove them to seek out powerful men, no matter what the cost to themselves or to those they stepped on in their ruthless climb to the top. Based on hundreds of new interviews with friends and family of the Bouviers, among them their own half-brother, as well as letters and journals, J. Randy Taraborrelli's book paints an extraordinary psychological portrait of two famous sisters and their ferociously ambitious mother.
About the Author
---
J. RANDY TARABORRELLI is the author of nearly 20 biographies, most of which have become New York Times bestsellers, including: Call Her Miss Ross; Sinatra: Behind the Legend; Madonna: An Intimate Biography; Jackie, Ethel, Joan: Women of Camelot; Elizabeth (a biography of Elizabeth Taylor); The Secret Life of Marilyn Monroe; After Camelot—A Personal History of the Kennedy Family 1968 to the Present, which was adapted as a mini-series for Reelz starring Katie Holmes; and Jackie, Janet, and Lee: The Secret Lives of Janet Auchincloss and Her Daughters, Jacqueline Kennedy Onassis and Lee Radziwill.
Praise For…
---
"Riveting...Taraborrelli presents a woman of passion, both sexual and emotional, whose facade somehow always remains in place...the magic of Jackie's aura is imperishable to this day...deliciously readable." —New York Times Book Review
"In this revealing biography, Taraborrelli explores the complicated relationship between Jacqueline Bouvier Kennedy Onassis, her mother Janet Lee Auchincloss, and her sister, Princess Lee Radziwill. Though the two sisters became two of the most idolized women of the 20th century, they struggled with sibling jealousy and constantly sought 'money and power'—which their mother told them was 'the secret to happily-ever-after.'" —People magazine, "Best Books About the Kennedy Family"

"Taraborrelli takes an intimate look at the sisters' complicated relationship with [Aristotle Onassis], and reveals for the first time what really happened when Lee learned her sister was marrying Onassis five years after John F. Kennedy's death." —Harper's Bazaar
"Veteran Hollywood biographer J. Randy Taraborrelli, drawing on interviews with family members, reveals how their formidable and hard-nosed mother, Janet Bouvier Auchincloss, sought to mould her daughters in her own ruthlessly mercenary and social-climbing image." —Daily Mail
"Meticulously researched...fascinating and absorbing...Taraborrelli captures the glamorous, tragic, seductive and completely absorbing world of the Kennedys and those who married them. With his bite-size chapters, insightful writing and impeccable research, Taraborrelli's Jackie, Janet & Lee is irresistible, intimate and revealing." —Shelf Awareness
"Jackie, Janet & Lee traces the fraught relationship between First Lady Jackie Kennedy Onassis and her rivalrous celebrity sister Lee Radziwill as they dueled for popularity, men, and the approval of their mother Janet Auchincloss...Taraborrelli's gossipy narrative revels in luxurious decor, stunning outfits, and soap-operatic fights in this entertaining saga of how wealthy, fashionable women got that way." —Publishers Weekly

"A narrative about money and the seemingly unlimited power that goes with it...The aura of Camelot lives on in a book for Kennedy completists and those who enjoy tales of the rich and powerful." —Kirkus Reviews
"Engrossing...An intimate look into the intertwined lives of the Bouvier, Auchincloss, Kennedy, and Radziwill families. Taraborrelli creates a tabloid-style story of money, power, politics, and family—a voyeuristic look into a world of patrician privilege." —Library Journal