"When I have a little money, I buy books; and if I have any left, I buy food..."
-Erasmus
We have both books & nectar of the gods ... coffee! Along with the best conversation no money can buy - Come in today and enjoy us live & in person.
Oh, No! No Inventory Update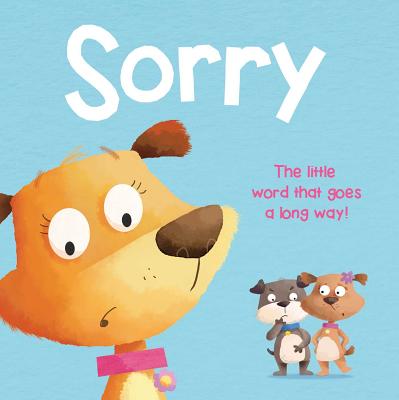 UPDATE on updating our in-store inventory, so that you can see online just what we have or can get for you:
Our work-around is sporadic at best and what you see as "in stock" may not be and vice versa.
The only reliable information is that if the status is: "hard to get," that book really is hard to get!
Please give us a call 815-285-2665 or write us chin@booksonfirst.com if you need additional help.
We thank you for your patience.
Me and Earl and the Dying Girl (Hardcover)

$17.95
Usually Ships in 1-5 Days
Staff Reviews
---
The publisher's promotional natter has the author "debuting," instead of
his book, but I bet he has never called himself an "aspiring" writer.  Me and Earl and the Dying Girl
so pretentiously lacks pretension that I forgive its pretensions.
Narrator (and "author of this inane book") Greg Gaines preempts the
reader's expectations by telling us how horrible a book he has written.
We get the impression that Greg has written this book as a purging. It
is like a hairshirt or a self-flagellation. Yet, as painful as he
depicts high school, I see the sadness. Greg begins with a long
explanation of how he has survived until senior year of high school by
not befriending anyone, not standing out, not being in any group so that
he cannot be shunned by any. And then, his well-ordered life,
everything he has worked towards, is toppled when his mother forces him
to spend time with a childhood acquaintance who has been diagnosed with
leukemia.
I understand his false sense of security, of a world that seems orderly
but fragile in its balancing act. Greg knows how shallow and selfish
this world is which he has constructed.  He sees it and he cannot
believe he is so fake.  He cringes at how little he is, and I
cringe with him.  Moreover, I laughed at the strangest moments -- not
the laughter of Rachel Kushner's honking, but a silent, almost doubling
over which was probably good for my muffin top ("engaging the core," I
think the online video trainers would say). The painful, cringing parts
are self-evident, but I cannot even explain the funny parts. As I
read, I wonder whether my grandson and filmmaker Jack Dunphy would enjoy
reading the book, or is he beyond these pretensions? Andrews dedicates
the book to Schenley, "which is not Benson," although it quite clearly
was the model for Benson High School, an inner-Pittsburgh public school
nestled between "affluent Squirrel Hill and non-affluent Homewood."  An
online search reveals the following quote:
Schenley has to be one of the most diverse schools in the Pittsburgh area.
Sadly,
it graduated its last class in the spring of 2011, closed its doors and
has the historic landmark building up for sale.  This must be kind of a
second death for alumnus Andrews.
And Earl, I love Earl. Who is the inspiration for Earl in Jesse
Andrews's life? Earl comes from a situation I have never known yet
could see so clearly through Mr Andrews/Greg Gaines's eyes and pen.
Earl is a man-boy who knows his world and knows how he and how his
relationship with Greg fit into that world.  He is the most real person
in the book -- or, at least the most real-sounding, and the most
mature.  Earl delivers the "feel good" lecture of the book, about how
whiny Greg is and while Greg is so hung up about how others perceive
him, he cannot see how genuine Rachel is and Rachel is dying.  In
retrospect, Greg sees and knows that even Earl's (almost literal)
beating of him did not make him fully realize the extent of Rachel's
friendship or of her illness.  And then, after her death, when the
reader wants a "feel good" ending, Earl comes to forefront again,
telling Greg that he cannot do things for others; he has to do them for
himself.  Unlike "the better person" Earl, Greg sees this as license to
break his promise to Rachel about applying to film schools and continue
to founder aimlessly, even flunking out of freshman semester at
University of Pittsburgh -- the "bigger, dumber sibling of Carnegie
Mellon," because it is easier.  And, in finishing this book as the
explanation of all that has come to pass, Greg merely reveals his
continued immaturity, like how the nice girl with the big boobs is going
out with one of the most unlikely classmates and not a Pittsburgh
Steeler as he thought.  "So I guess there's a chance I could have gotten
with her that whole time, if I spent more time working it in the
cafeteria..."  But then, there are those glimpses of self-doubt,
excessive modesty and slight maturity:  "Although on second thought,
there's no way that's true."
— Carolyn
kids Kids Indie Next List
---
"This novel of unlikely friendship is a wry, self-effacing, sarcastic read that is impossible to put down. When Greg's (sort of) ex-girlfriend is diagnosed with leukemia, he finds himself prodded into a half-hearted friendship. Enter Earl, Greg's only other friend, a pseudo-thug with a Napoleon complex who curses like a sailor. Of course, friendship blossoms between all three. It's the gems of discovery made by each that make this book so memorable, and it doesn't hurt that it's told with a hilarious, cinematic tone. This is an honest, smart, belly laugh-inducing, tearjerker of a novel."
— Megan Graves, Hooray for Books!, Alexandria, VA
Description
---
New York Times Bestseller

The book that inspired the hit film!

Sundance U.S. Dramatic Audience Award
Sundance Grand Jury Prize

This is the funniest book you'll ever read about death.

It is a universally acknowledged truth that high school sucks. But on the first day of his senior year, Greg Gaines thinks he's figured it out. The answer to the basic existential question: How is it possible to exist in a place that sucks so bad? His strategy: remain at the periphery at all times. Keep an insanely low profile. Make mediocre films with the one person who is even sort of his friend, Earl.
This plan works for exactly eight hours. Then Greg's mom forces him to become friends with a girl who has cancer. This brings about the destruction of Greg's entire life.

Praise for Me and Earl and the Dying Girl
STARRED REVIEW
"One need only look at the chapter titles ("Let's Just Get This Embarrassing Chapter Out of the Way") to know that this is one funny book."
–Booklist, starred review

STARRED REVIEW
"A frequently hysterical confessional...Debut novelist Andrews succeeds brilliantly in painting a portrait of a kid whose responses to emotional duress are entirely believable and sympathetic, however fiercely he professes his essential crappiness as a human being. Though this novel begs inevitable thematic comparisons to John Green's The Fault in Our Stars (2011), it stands on its own in inventiveness, humor and heart."
–Kirkus Reviews, starred review

"It is sure to be popular with many boys, including reluctant readers, and will not require much selling on the part of the librarian."
–VOYA

"Mr. Andrews' often hilarious teen dialogue is utterly convincing, and his characters are compelling. Greg's random sense of humor, terrible self-esteem and general lack of self-awareness all ring true. Like many YA authors, Mr. Andrews blends humor and pathos with true skill, but he steers clear of tricky resolutions and overt life lessons, favoring incremental understanding and growth."
–Pittsburgh Post-Gazette

Awards:
Capitol Choices 2013 - Noteworthy Titles for Children and Teens
Cooperative Children's Book Center (CCBC) Choices 2013 list - Young Adult Fiction
YALSA 2013 Quick Picks for Reluctant Young Adult Readers
YALSA 2013 Best Fiction for Young Adults
YALSA 2014 Popular Paperbacks for Young Adults

About the Author
---
Jesse Andrews is the New York Times bestselling author of Me and Earl and the Dying Girl and the screenwriter of that book's Sundance Grand Jury Prize–winning movie adaptation. He's also the author of The Haters, which Booklist called "effortlessly readable, deeply enjoyable," in a starred review. He lives in Brooklyn.