"When I have a little money, I buy books; and if I have any left, I buy food..."
-Erasmus
We have both books & nectar of the gods ... coffee! Along with the best conversation no money can buy - Come in today and enjoy us live & in person.
Oh, No! No Inventory Update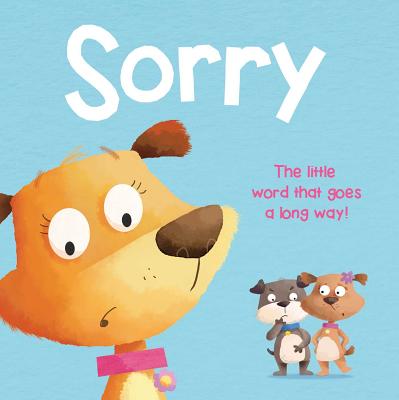 UPDATE on updating our in-store inventory, so that you can see online just what we have or can get for you:
Our work-around is sporadic at best and what you see as "in stock" may not be and vice versa.
The only reliable information is that if the status is: "hard to find," that book really is hard to get (at a reasonable price)!
Please give us a call 815-285-2665 or write us chin@booksonfirst.com if you need additional help.
We thank you for your patience.
The Impossible Fortress: A Novel (Paperback)

$15.99
Usually Ships in 1-5 Days
February 2017 Indie Next List
---
"You don't have to remember the 1980s to deeply 'get' this sweet memory trip back to the decade when video games, personal computers, and mixtapes were new. But if you did come of age in the 1980s, look out. All those awkward boy/girl moments, all those songs that comprised the soundtracks of your make-out sessions and your break-ups, all the wonder of your first encounters with MS-DOS buried deep in a far corner of your memory... Jason Rekulak will bring it all back to you."
— Carol Spurling (E), Bookpeople Of Moscow, Moscow, ID
Description
---
A love letter to the 1980s and to nerds everywhere—The Impossible Fortress will make you remember what it feels like to love someone—or something—for the first time.

Billy Marvin's first love was his computer.

Then he met Mary Zelinsky.

Do you remember your first love?

It's May 1987. Fourteen-year-old Billy Marvin of Wetbridge, New Jersey, is a nerd, but a decidedly happy nerd. Afternoons are spent with his buddies, watching copious amounts of television, gorging on Pop-Tarts, debating who would win in a brawl (Rocky Balboa or Freddy Krueger? Bruce Springsteen or Billy Joel? Magnum P.I. or T.J. Hooker?), and programming video games on his Commodore 64 late into the night. Then Playboy magazine publishes photos of their idol, Wheel of Fortune hostess Vanna White, Billy meets expert computer programmer Mary Zelinsky, and everything changes.

"A sweet and surprising story about young love" (A.V. Club), and a "quirky, endearing, full embrace of the late eighties" (USA TODAY), The Impossible Fortress will make you laugh, make you cry, and make you remember in exquisite detail what it feels like to love for the very first time. Heralded as one of the most anticipated novels of 2017 by Entertainment Weekly, Bustle, and InStyle.com, The Impossible Fortress is a surefire "unexpected retro delight" (Booklist, starred review).
About the Author
---
Jason Rekulak was born and raised in New Jersey. He has worked for many years at Quirk Books, where he edits a variety of fiction and nonfiction. He lives in Philadelphia with his wife and two children. The Impossible Fortress is his first novel. To learn more and play a version of The Impossible Fortress game, visit JasonRekulak.com.
Praise For…
---
* MOST ANTICIPATED NOVELS OF 2017 SELECTION BY * ENTERTAINMENT WEEKLY * BUSTLE * INSTYLE.COM *

PRAISE FOR THE IMPOSSIBLE FORTRESS

"Revel in 1987 nostalgia in this debut about a teen boy, a coveted copy of Playboy, and a computer-nerd girl."
—Entertainment Weekly

"Need a sanctuary book right about now? Maybe a retro escapist read about simpler times that lets you laugh out loud, not overthink, indulge in nostalgia? Well, here you go. The Impossible Fortress is a quirky, endearing, full embrace of the late '80s. Set in those promise-filled, early years of the Computer Age, its clever plot is driven by surging teen hormones and fumbling first love, by bad adolescent choices and a struggle for redemption."
—USA Today

"Full of clueless boys, consequence-free adventures and generous helpings of adolescent humor, all served up with a kind smile...you relish the book's countless callbacks to the 1980s."
—Washington Post

"Infused with 1980s music, pop culture, and plenty of the BASIC computer programming language, Rekulak's debut offers a charmingly vintage take on geek love, circa 1987 in New Jersey… Rekulak's novel will have readers of a certain age waxing nostalgic about Space Invaders and humming Hall and Oates, but it's still a fun ride that will appeal to all."
—Publishers Weekly

"Rekulak layers in nostalgic eighties references, like a mixtape created by Mary's recently deceased mother, an oblique nod to Beetlejuice, and the wacky group of misfit friends with a 'really good' plan. Despite all that, in the end the plot manages to magically subvert the time period while also paying homage to it. An unexpected retro delight."
—Booklist (starred review)

"Set against the backdrop of 1980s New Jersey, Jason Rekulak's charming coming-of-age debut about a 14-year-old computer nerd who schemes to steal an issue of Playboy from a local store and meets a girl who can code in the process will invoke pangs of nostalgia."
—InStyle

"A sweet and surprising story about young love."
—A.V. Club

"There are few things in this life more satisfying than a book that truly grasps what it's like to be a nerd—and what makes it so much damn fun. The Impossible Fortress is about video games, first crushes, idols and adolescence—and it's a thoroughly escapist joy in its most pure form."
—Newsweek

"Fans of Ernest Cline's Ready Player One — or anyone who grew up as a nerd in the '80s — will be sure to find something to love in Philadelphia-based author Rekulak's debut novel, about a 14-year-old Commodore 64 aficionado whose life changes when he encounters a Playboy photo spread and meets a computer programmer."
—Men's Journal

"This debut novel by the publisher of Quirk Books feels like a sort of spiritual prequel to Ernest Cline's Ready Player One, with a young protagonist adrift in a sea of pop culture and new technology, trying to figure out his future."
—Library Journal

"The Impossible Fortress strikes the perfect balance of strangeness and relatability; it's nostalgic in all the right ways. It reminds us that sometimes relationships are like video games, where small actions have big consequences and we have to fail a few times before we succeed."
—Bookpage

"This book is Stranger Things meets Halt and Catch Fire, to be enjoyed by those (like me) who have a soft spot for 8-bit games and the teenage antics of a more innocent time. "
—Bookriot.com

"A love letter to the 1980s, adolescence, technology, nerd-dom, and Vanna White, The Impossible Fortress will make you laugh and remind you of how much is possible when you're fourteen."
—David Ebershoff, bestselling author of The Danish Girl

"The Impossible Fortress reads like a newly-unearthed Amblin movie—a sweet, funny and moving tribute to nerds and misfits everywhere, set in a magical time when cassettes were king, phones had cords and Playboy was the pinnacle of smut. Fans of Ernie Cline and Chuck Klosterman—this is your next favorite book."
—Seth Grahame-Smith, New York Times bestselling author of Pride and Prejudice and Zombies

"The Impossible Fortress is hilarious, compulsively readable and surprisingly poignant, a teenage caper novel set in a time where U2 could still be considered a one-hit wonder and pornography was as close and as unobtainable to a 14-year-old boy as a Playboy magazine kept behind the counter at an office supply store. I absolutely loved it."
—Carolyn Parkhurst, New York Times bestselling author of The Dogs of Babel and Harmony

"Part love story, part coming-of-age tale, and part heist picture, The Impossible Fortress is an endlessly clever novel about friendship, heartache and computers—all rendered with the bright colors and buoyant spirit of Q*bert for the Commodore 64."
—Ben H. Winters, author of the Edgar-award winning Last Policeman trilogy, and Underground Airlines

"A tenderly crafted and charmingly spot-on debut novel....surprising and nostalgic in the best possible way."
—Denise Kiernan, New York Times bestselling author of The Girls of Atomic City

"Touching and gut-wrenching; an uplifting tribute to anyone who was ever a high school outcast. Trust me, you're welcome."
—Andrew Smith, award-winning author of Grasshopper Jungle and Winger

"Anyone who was a nerdy 14-year-old in the mid '80s (like me) will love this hilarious and nostalgic book."
—John Boyne, author of The Heart's Invisible Furies