"When I have a little money, I buy books; and if I have any left, I buy food..."
-Erasmus
We have both books & nectar of the gods ... coffee! Along with the best conversation no money can buy - Come in today and enjoy us live & in person.
Oh, No! No Inventory Update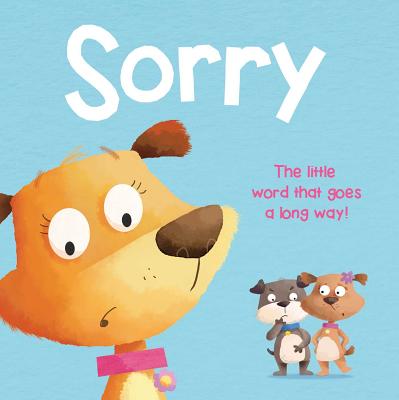 UPDATE on updating our in-store inventory, so that you can see online just what we have or can get for you:
Our work-around is sporadic at best and what you see as "in stock" may not be and vice versa.
The only reliable information is that if the status is: "hard to get," that book really is hard to get!
Please give us a call 815-285-2665 or write us chin@booksonfirst.com if you need additional help.
We thank you for your patience.
Daisy Jones & The Six: A Novel (Hardcover)

March 2019 Indie Next List
---
"Oh man, what a ride! I guess I'm the right demographic for this book: I love rock and I grew up in the '70s, so I wanted to like it...instead, I loved it! Yes, it's sex, drugs, and rock 'n' roll, but it's also got wonderfully complex characters that I cared about even if I didn't like how they acted. It's a peek into the formation of a band, how the music is made, the struggles of addiction and clashing personalities, and, ultimately, love. The story is compiled of pieces of interviews with the band and those connected to them—a very effective technique that made the novel's pages turn even faster. Taylor Jenkins Reid's Daisy Jones & the Six is one of my favorite books of 2019 so far!"
— Serena Wyckoff, Copperfish Books, Punta Gorda, FL
Description
---
NEW YORK TIMES BESTSELLER • A gripping novel about the whirlwind rise of an iconic 1970s rock group and their beautiful lead singer, revealing the mystery behind their infamous breakup.

"I devoured Daisy Jones & The Six in a day, falling head over heels for it. Daisy and the band captured my heart."—Reese Witherspoon (Reese's Book Club x Hello Sunshine book pick)

Everyone knows DAISY JONES & THE SIX, but nobody knows the reason behind their split at the absolute height of their popularity . . . until now.

Daisy is a girl coming of age in L.A. in the late sixties, sneaking into clubs on the Sunset Strip, sleeping with rock stars, and dreaming of singing at the Whisky a Go Go. The sex and drugs are thrilling, but it's the rock 'n' roll she loves most. By the time she's twenty, her voice is getting noticed, and she has the kind of heedless beauty that makes people do crazy things.

Also getting noticed is The Six, a band led by the brooding Billy Dunne. On the eve of their first tour, his girlfriend Camila finds out she's pregnant, and with the pressure of impending fatherhood and fame, Billy goes a little wild on the road.

Daisy and Billy cross paths when a producer realizes that the key to supercharged success is to put the two together. What happens next will become the stuff of legend.

The making of that legend is chronicled in this riveting and unforgettable novel, written as an oral history of one of the biggest bands of the seventies. Taylor Jenkins Reid is a talented writer who takes her work to a new level with Daisy Jones & The Six, brilliantly capturing a place and time in an utterly distinctive voice.

Praise for Daisy Jones & The Six

"Backstage intrigue is the engine of Daisy Jones & The Six. . . . [A] celebration of American mythmaking."—Vogue

"Reid's novel so resembles a memoir of a real band and conjures such true-to-life images of the seventies music scene that readers will think they're listening to Fleetwood Mac or Led Zeppelin. Reid is unsurpassed in her ability to create complex characters working through emotions that will make your toes curl."—Booklist (starred review)

"Reid delivers a stunning story of sex, drugs, and rock 'n' roll in the 1960s and '70s in this expertly wrought novel. Mimicking the style and substance of a tell-all celebrity memoir . . . Reid creates both story line and character gold. The book's prose is propulsive, original, and often raw."—Publishers Weekly (starred review)
About the Author
---
Taylor Jenkins Reid is the author of The Seven Husbands of Evelyn Hugo, One True Loves, Maybe in Another Life, After I Do, and Forever, Interrupted. She lives in Los Angeles with her husband, their daughter, and their dog.
Praise For…
---
"I devoured Daisy Jones & The Six in a day, falling head over heels for it. Taylor Jenkins Reid transported me into the magic of the '70s music scene in a way I'll never forget. The characters are beautifully layered and complex. Daisy and the band captured my heart, and they're sure to capture yours, too."—Reese Witherspoon

"This stylish and propulsive novel, presented in the form of an oral history, explores the ascent of a (fictional) hard-partying, iconic 1970s rock band. It reads like the transcript of a particularly juicy episode of VH1's 'Behind the Music.'" —The New York Times Book Review (Editors' Choice)

"Each character is compelling but Daisy Jones is the star. She's a blazing talent who is unapologetic in her sexuality and lives life on her own terms. . . . Like a poignant song with lyrics that speak to your soul, Daisy Jones & The Six by Taylor Jenkins Reid will transport you to another place and time." —Associated Press
 
"Wildly delicious." —Entertainment Weekly

"Daisy Jones & The Six is just plain fun from cover to cover. . . . Her characters feel so vividly real, you'll wish you could stream their albums, YouTube their concerts, and google their wildest moments to see them for yourself."—HelloGiggles

"Reid's wit and gift for telling a perfectly paced story make this one of the most enjoyably readable books of the year."—Nylon

"[A] juicy tell-all-style page-turner."—Bustle

"Evocative . . . brilliant."—Romper

"Prepare to fall for Taylor Jenkins Reid's newest novel, Daisy Jones & The Six."—PopSugar

"An insightful story."—Kirkus Reviews

"Reid is a stunning writer whose characters are unforgettable and whose stories are deeply emotional. . . . Her most gripping novel yet."—Emily Giffin, author of All We Ever Wanted 

"Reid's writing is addictive and all-consuming. Filled with passion, complexity, and fascinating detail, Daisy Jones & The Six felt so real, I had to remind myself that it was fiction."—Jill Santopolo, author of The Light We Lost 

"From the very first page you know this book is something special. Taylor Jenkins Reid brings insight and poetry to a story that's utterly unique and deeply authentic, one that transports you to world of seventies rock—with all its genius and temptation and creativity—so completely it feels like you're there."—Katherine Center, author of How to Walk Away  

"Raw, emotive, and addictively voyeuristic, Daisy Jones & The Six is imbued with the same anguished heart that fuels the very best rock 'n' roll. Like my favorite albums, this book will live with me for a very long time."—Steven Rowley, author of Lily and the Octopus